The Future of Finance is in the CFO's Hands
Learn How Dynavistics and NetSuite Help CFOs Modernize Operations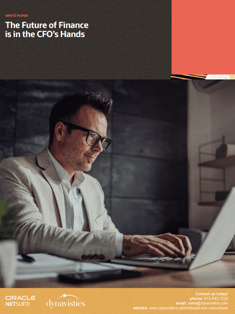 How the role of CFO is evolving to meet modern demands.
Why smart CFOs are using blockchain.
How CFOs can be more strategic while balancing traditional responsibilities.
The importance of running the Finance Department while being strategic.
"If you have not looked at NetSuite in the last five to seven years, you'll want a free copy of our Business Guide. It is time to put it on your ERP shopping list."
Todd McDaniel, Vice President, Dynavistics, Inc.