Achieving Operational Excellence : Moving Payroll to the Cloud
Learn Why Moving Payroll to the Cloud Reduces Risk: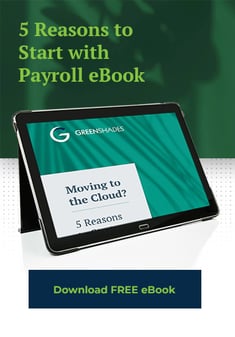 Payroll has moved beyond a basic ERP function.
Empowering Payroll Teams is the key to success.
Customized communications based on A "Big Bang" Implementation can mean lots of problems.
Modernizing Payroll helps mitigate risk and compliance issues.
Running Payroll in the Cloud delivers maximum security and flexibility.