The Ultimate Guide to A/R Collections
Tips, Tricks, Tactics, and Templates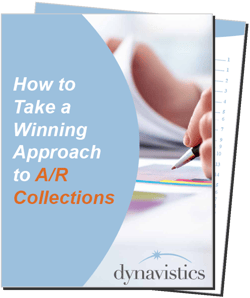 Need to make dent in that pile of overdue invoices?
Want industry benchmarks and best practices to guide you collections strategies?
How about expert advice, lots of call scripts and loads of letter templates that are proven to be effective?
Then you'll want a free copy of our Ultimate Guide to Accounts Receivable Collections.
You'll find 27 pages of tips, tricks, tactics and templates that will help you create a proven, repeatable and automated process of successful accounts receivable management and collections.